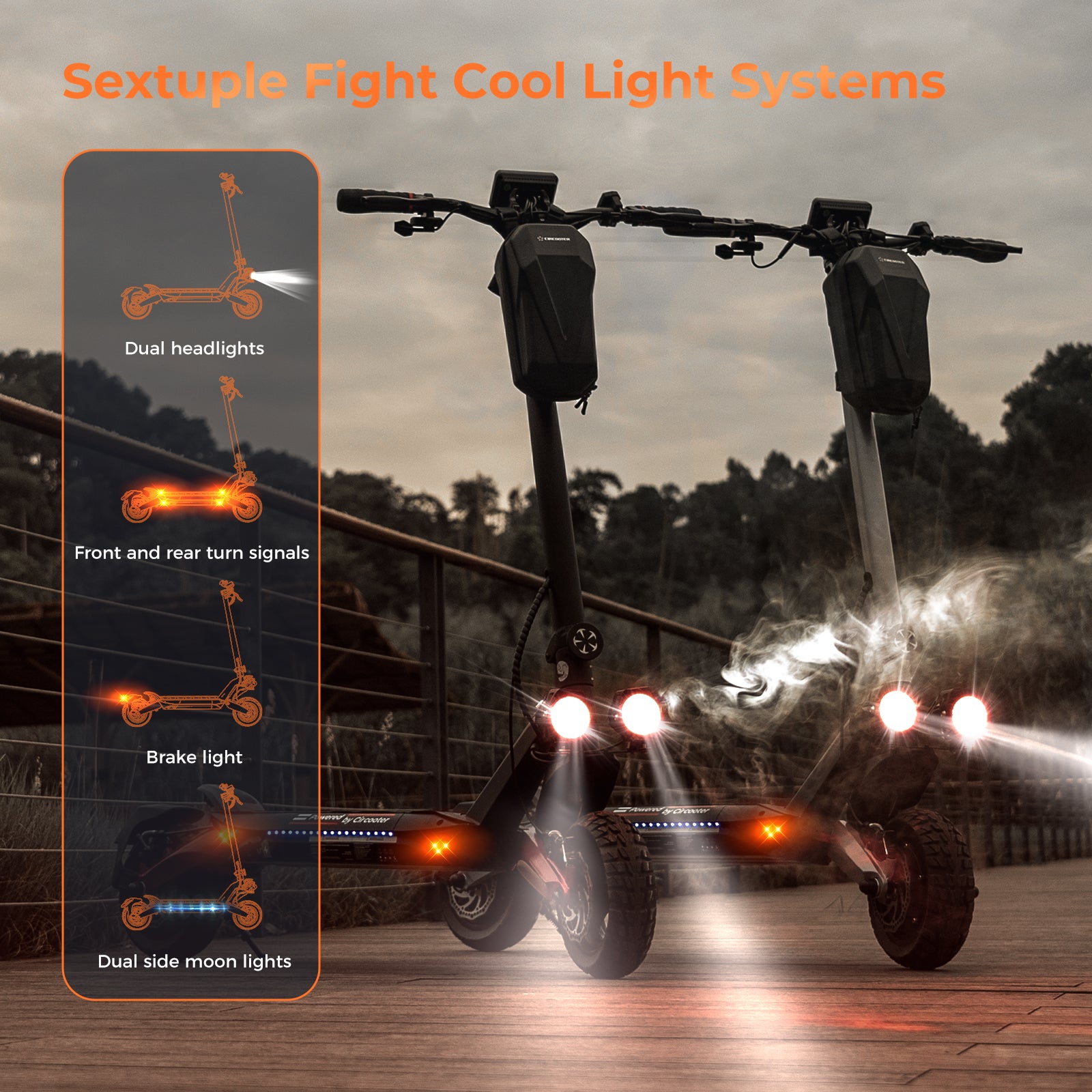 RPro 1600W Dual Motors Off Road Electric Scooter
Regular price
$1,399.99 CAD
Sale price
$1,399.99 CAD
Regular price
$1,699.99 CAD
Get $100 OFF
Christmas Sale
2-7 Business Days Delivery
UPS/FedEx Reliable Carrier

Support Paypal/ Credit Card/ Debit Card

14 Days No Reason Returns
One Year Warranty Service
RPro 1600W Dual Motors Off Road Electric Scooter
Regular price
$1,399.99 CAD
Sale price
$1,399.99 CAD
Regular price
$1,699.99 CAD
SPECIFICATION
Top Speed

45 KM/H/ 28MPH

Range

50 KM/ 31Miles

Battery

54.6V 20 Ah

Motor

1600W Dual Motors

Wheel Size

10 inches Off Road Solid Tires

Water Resistance

IP54

Charging Voltage

 54.6 V/2A

 

Charge Time

7-9 H 3-5 Hours with Dual Chargers

 

Operating Temperature

14°F-104°F

Net Weight

28.6 kg/ 63 Lbs

 

Folded Dimensions

129*67*55 CM / 51*26*22 IN

Unfolded Dimensions

129*67*118 CM / 51*26*47 IN

Climbing Ability

≤35%

Brakes

Front and Rear EABS brake + disc brake

LED Lighting

Dual Headlights and Side lights, Turn Signals and Brake light

APP

Circooter, iOS and Android

Maximum Load

200kg/440 Lbs

Recommended Height

140CM- 200CM
PACKAGE INCLUDED
1 x Rpro electric scooter
1 x Charger
1 x Manual
1 x Quick Start
1 x Scooter Bag
1 x Toolkit
SHIPPING INFORMATION
🚚Shipping- Free shipping on all orders to the Canada, 2-7 business days delivery time.
💝 Return & Refund Guarantee- 14 Days Money Back & One Year Warranty.
📞Customer Support- Please email to support@isinwheel.com. Our experts will reply within 24 hours.
FAQ
Q: First ride- Does the escooter have to be fully charged to turn on the scooter?
A: Yes, we recommend that you use only it after it is fully charged. Thi will help extend the life of the battery.
Q: Does it have a lithium battery?
A:Yes, it uses lithium batteries. And we provide a 180 day warranty on the scooter's battery.
Q: What is the max rider weight? Does the 150 KG include the weight of the scooter
A: This scooter can withstand a maximum weight of 200KG, including the weight of the scooter itself. Weight over the max load may affect the speed and range.
Q: Is there any type of headlights in the front?

A: Yes, this electric scooter is also equipped with a 360° lighting system that includes dual bright headlights, dual side moonlights, front and rear turn signals, and a brake light, ensuring that you can always see and be seen at night for all-around safety.
Q: Can this be ridden in heavy rain or inch-deep water puddles?

A: This electric scooter has a ground clearance of 8 inches, so it can briefly and quickly pass through inch-deep water puddles. We recommend that you keep it out of heavy rain.Or This unit is rated at IPX4, which is resistant to water splashes from any direction. We recommend keeping it out of heavy rain and water puddles.
Q: Are there more details about the modes and settings?

A: We are happy to answer your question. You can switch between riding modes or other settings via the quick function button on the left side of the handle. It has 3 riding modes — ECO mode, driving, sport mode — as well as switch on/off the light, press the horn, and other operations.
Q: Is there a way to switch between single and dual motor or is it always in dual motor mode? Is there a way to control the side lights
A: We are implementing a single button to control all of the lights so that when you turn on the light button, the side lights will light up at the same time.
Q: If the tires go bald? Can you chagne them?
A: Benefits of off-road honeycomb tires on our scooter: Puncture-proof, Cushioning effect, More resilience, and Better grip. We will also offer friendly service. 
Q: Is there a way to switch between single and dual motor or is it always in dual motor mode?
A: 3-taps on the headlight button to switch it
Q: How to get into the P settings?
A: You can press the power switch button and the horn botton at the same time to enter the settings page. One click the horn button to switch the settings. Double click the horn button to confirm the settings. One click the speed button to adjust parameter to 0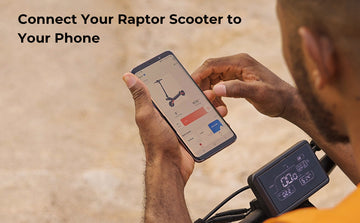 Get Some Inspirations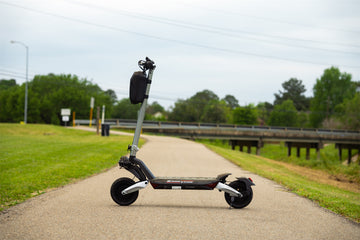 | | | | | | |
| --- | --- | --- | --- | --- | --- |
| | i9 | S9MAX | iX3 | GT2 | RPRO |
| Motor Power | 350W | 500W | 800W | 800W | 1600W |
| Tires | 8.5 inch Honeycomb Tires | 10 inch Honeycomb Tires | 10 inch Pneumatic Tires | 11 inch Pneumatic Tires | 10 inch Off Road Tires |
| Maximum Load | 120KG | 120KG | 120KG | 150KG | 200KG |
| Product Weight | 13KG | 16KG | 22KG | 24KG | 29KG |
| Maximum Speed | 25KM/H | 32KM/H | 40KM/H | 45KM/H | 45KM/H |
| Maximum Range | 28KM | 35KM | 45KM | 45KM | 50KM |
| Suspension Type | ✘ | Front & Rear Dual Suspensions | Front & Rear Dual Suspensions | Front & Rear Dual Suspensions | Front & Rear Dual Suspensions |
| Support APP | ✔ | ✔ | ✔ | ✘ | ✔ |
| Scooter Bag | ✘ | ✔ | ✔ | ✔ | ✔ |
| Price | $499 $359 | $699 $521 | $999 $759 | $1299 $1044 | $1599 $1299 |
I love this scooter. So glad I bought this one. It was not the cheapest on the market but well worth it. The seat helps a lot with balance and control. It also has springs to help with a smoother ride , since the tires are solid.
My new Beast
This scooter is a TANK so sturdy, premium material, very good looking even better in person.
I owned in the past 2 other brands in the same big category scooter's but I can say the material of this scooter is the TOP 1.
It is super fast and I got 28mph max, in dual mode from start I got 24 mph for 3 seconds, it has a very fast start!!
I live in the Bronx, Nyc so there are a lot of uphills and this uphill which I use to commute it is like 30 climb angle and long and this scooter eats it ( 24 mph on uphill) lol love it.
Driving it feels very stable and I feel safe and also the battery holds very long.
It fits good in trains ( metro north) even that is big, and the brake's are on point.
Costumer service are very friendy and helpful.
This scooter price is a piece of cake, while I have experience with scooters it is WORTH 1.600$/1.700$
Do yourself a favor I can say,you will be happy (because I am?) with this scooter and save alot of money.
Also before I forget the lighting is very coolish and very strong I didnt need to buy extra lighting for night driving.
This scooter is awesome,constructed well and very comfortable, way better then any other on the market, u wonot be disappointed
RPro 1600W Dual Motors Off Road Electric Scooter
Awesome
My nephew loves it he said
Awesome Scooter for the price
The design quaility and build of the Circooter Raptor Pro are nothing short of excellent. I have owned a few different escooters and an e long board before, and the Raptor Pro is the best of what i have owned or ridden. I have had 2 minor issues so far, the horn died immediatly, but customer service had a replaceement shipped out immediatly, and then i started to experience charger issues with a fulty charger, again customer service sent one out. Just wating on replacment parts to arrive.
Driving wise its a tank it gains speed going up our small hills, amd reaches a top speed of 45.3km/h with me being a full growen adult at 220lbs riding it. Even adding an exta 40-50lbs weight on it as i have done witb a full extra large backpack, it has not affected the speed or battery life. And the duel led headlights are super bright at night, no additional light required like any other scooter ive had before. And its super nice having the side moon lights get brighter when the breaks are applied.
You will not be dissapointed with a RPro duel motor scooter.
Great scooters! We love them!
I purchased the RPro dual motors for myself and the M800 for my girlfriend. We've had them for about 2 weeks now and, I gotta say, we are very impressed!
The scooters are proving to be very capable. I even took my RPro for a little offroading up and down some rocky trails and I felt the dual motors had plenty of power to tackle them.
Shipping was within the 7 days they are offering which was nice. The M800 came in perfect condition, but the RPro's box came with a small tear that exposed and very lightly scuffed a small portion of the scooter's stem. I guess things like that can happen when it comes with free shipping. Otherwise, this would have been a 5-star review.
All that said, these scooters exceeded my expectations and I thank the people of iSinwheel for delivering on their end of the deal with these amazing products. Keep up the good work!
Very pleased
My first scooter experience and I am loving it . I have a ebike but prefer the scooter . Was a little concerned at first with Hilly roads in my area but no probs to power up them . . Very enjoyable so far