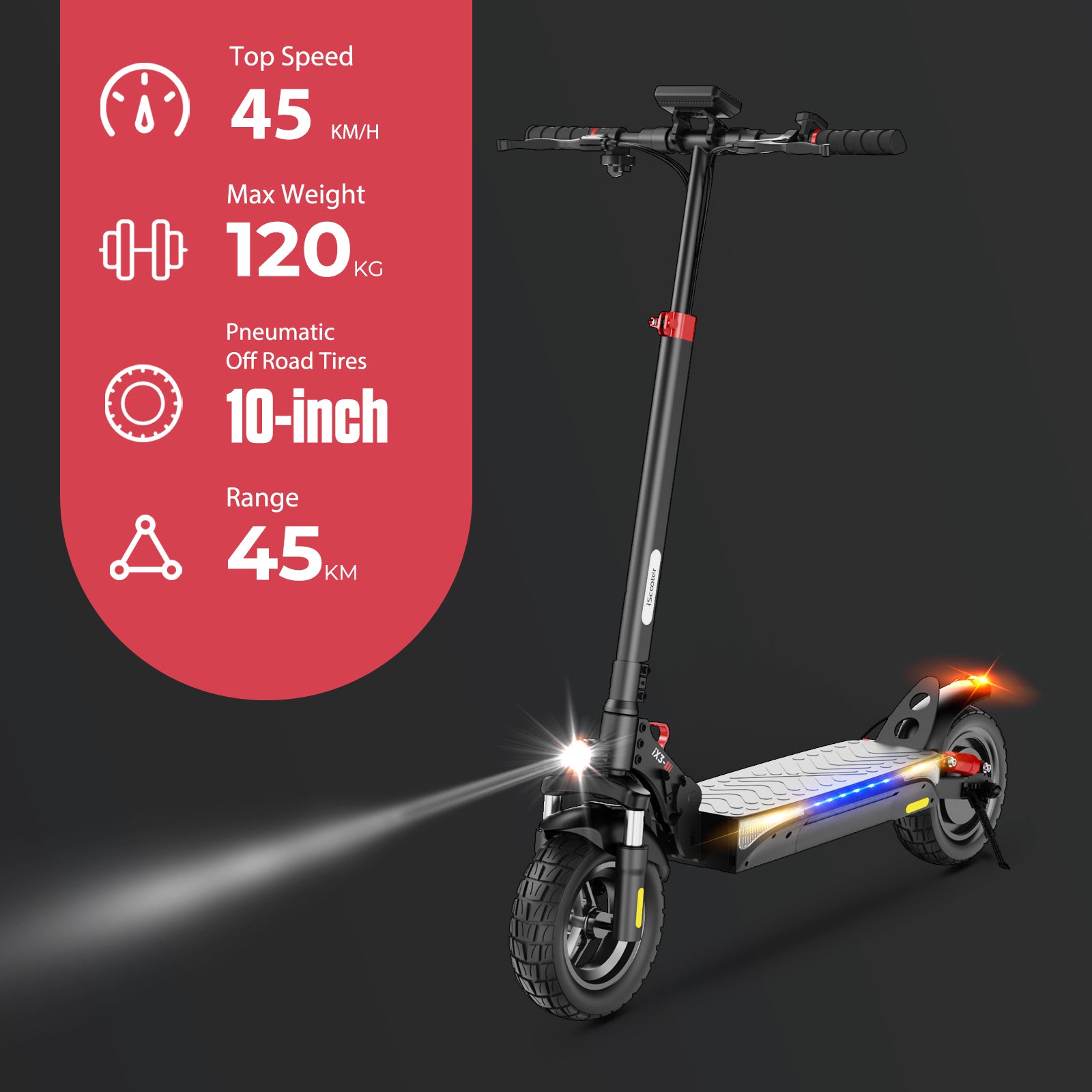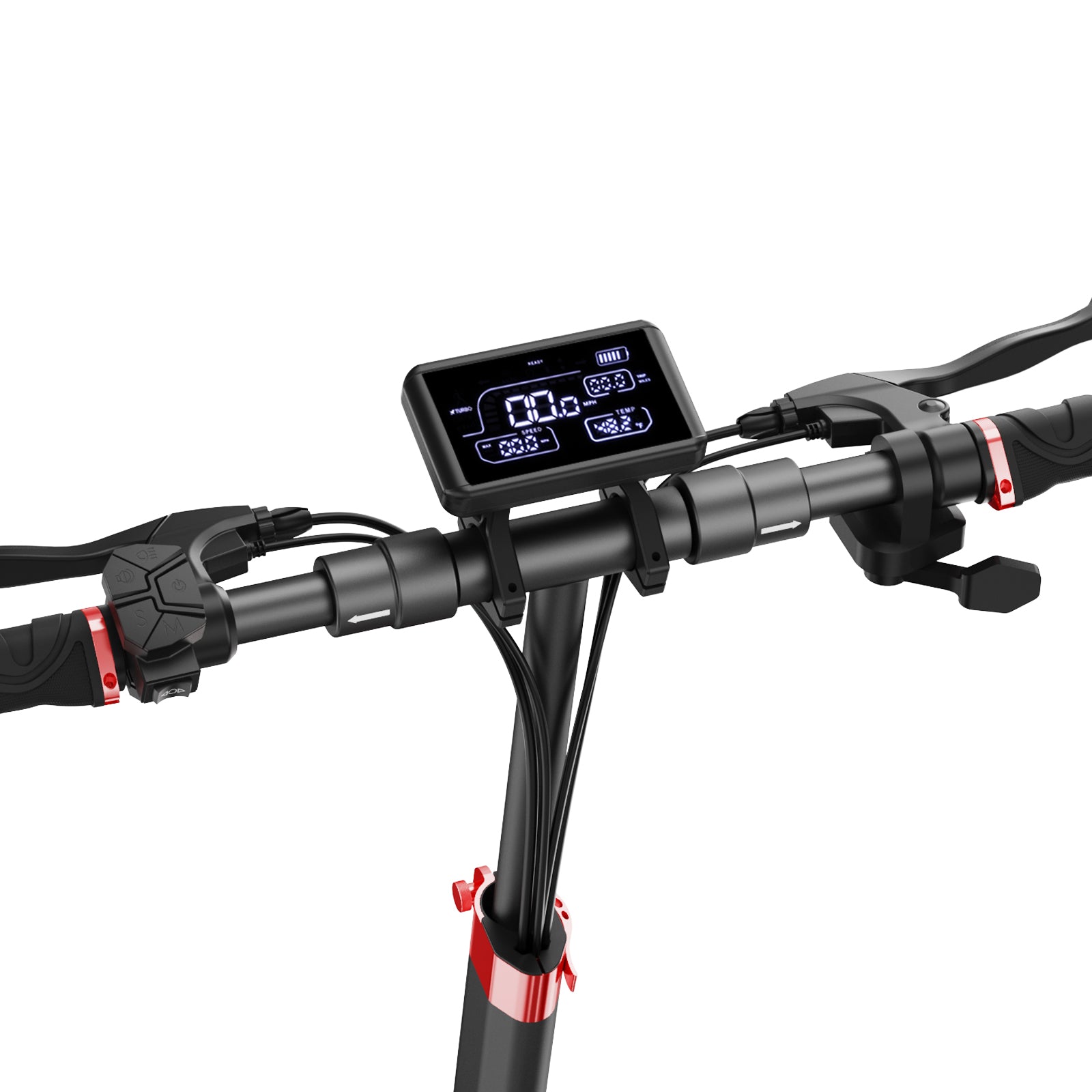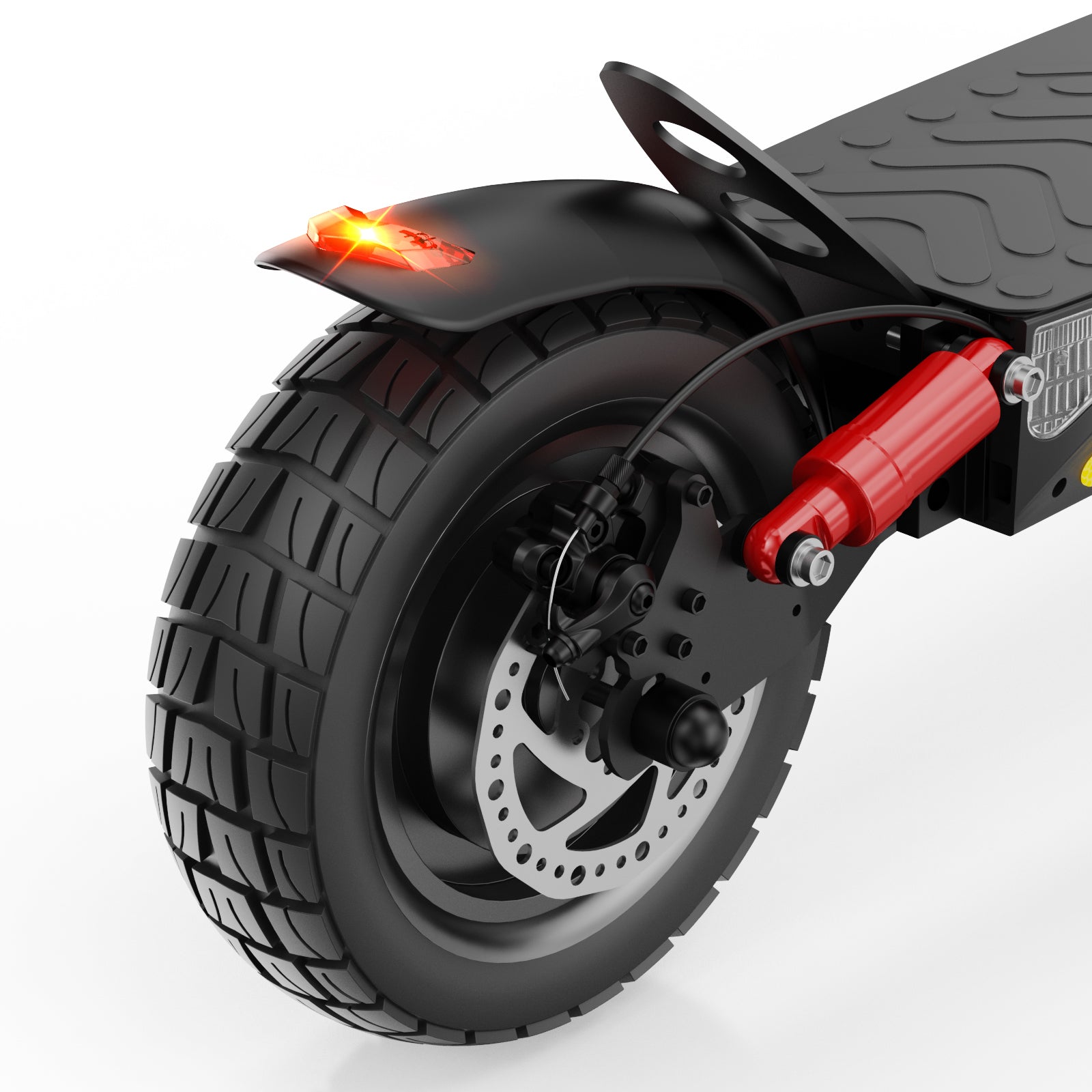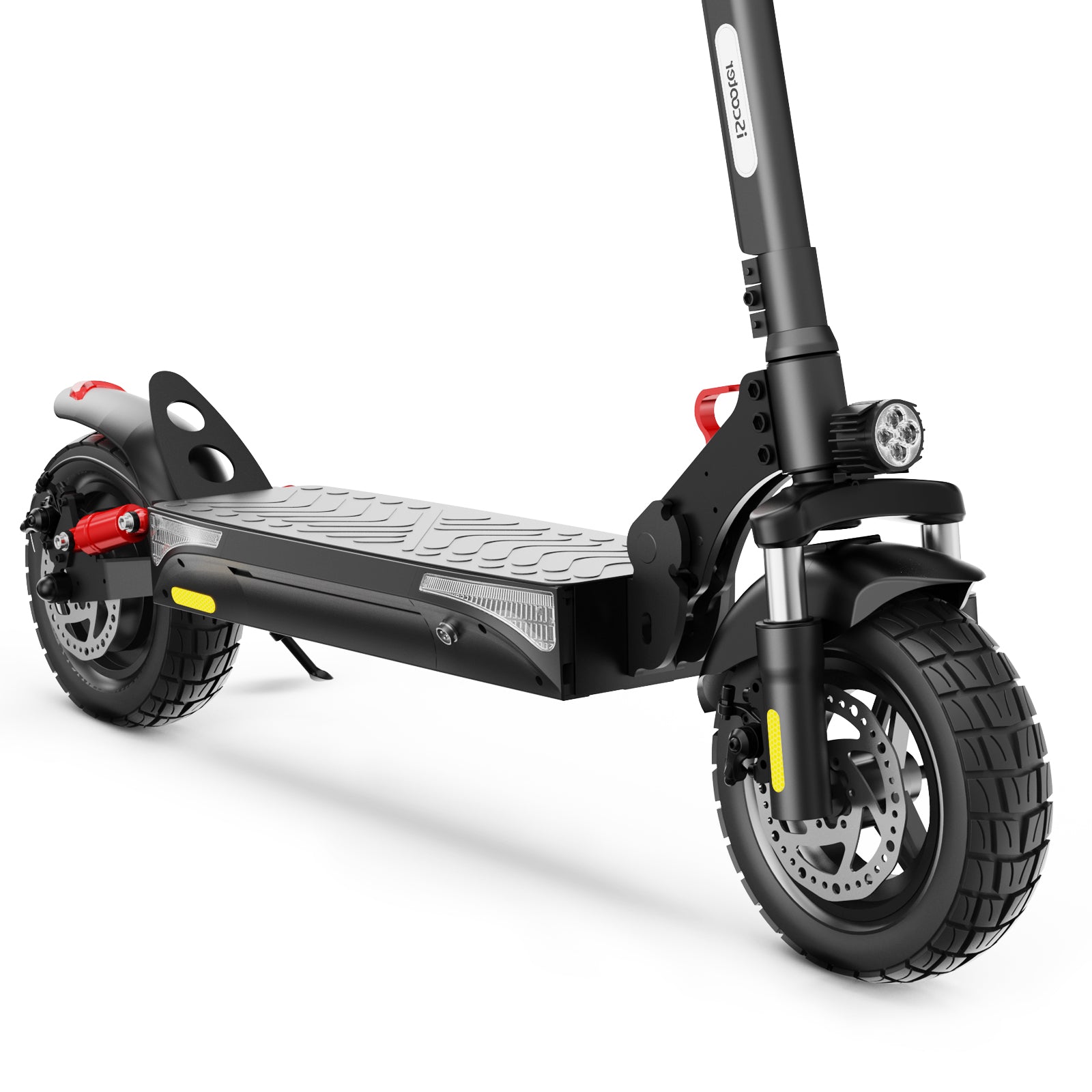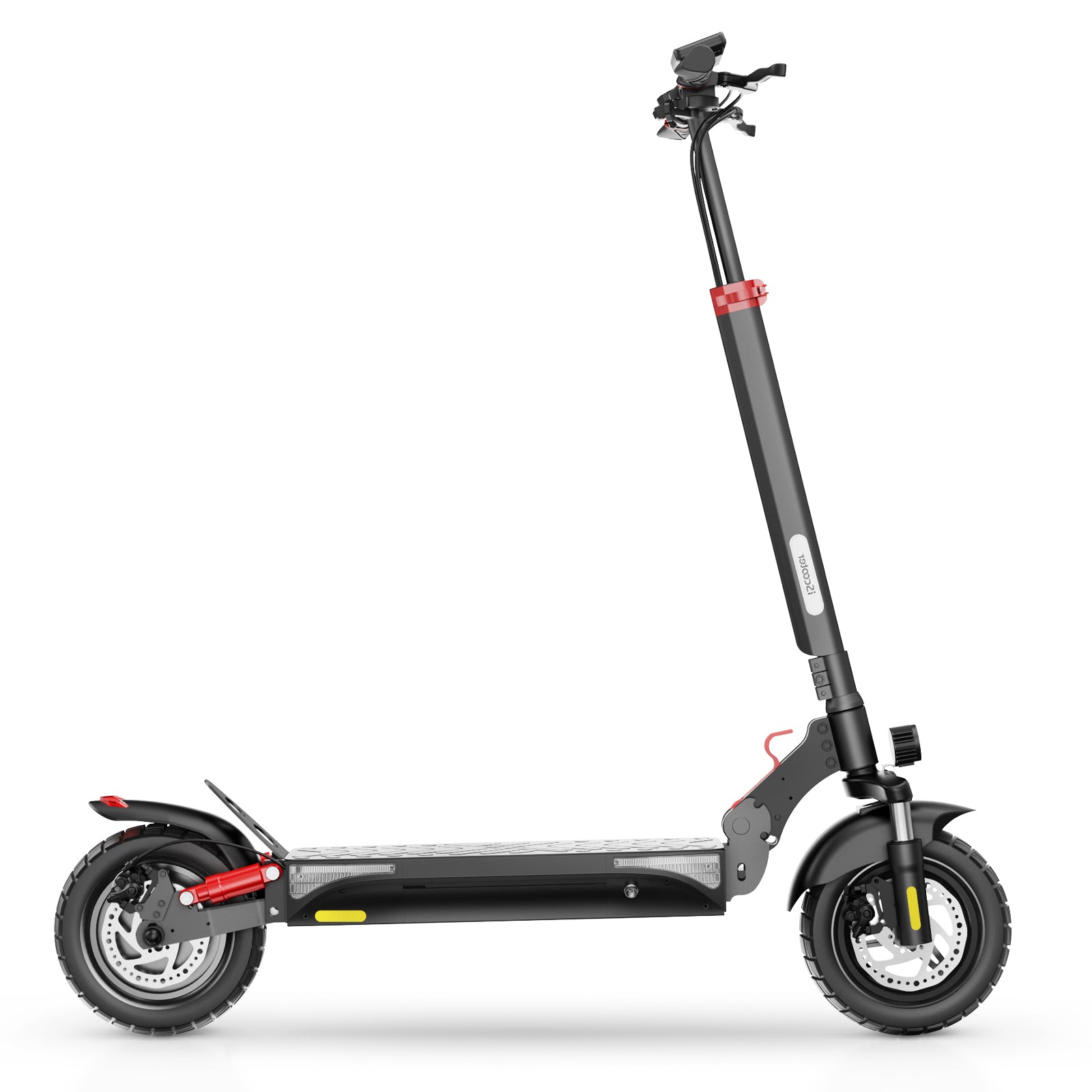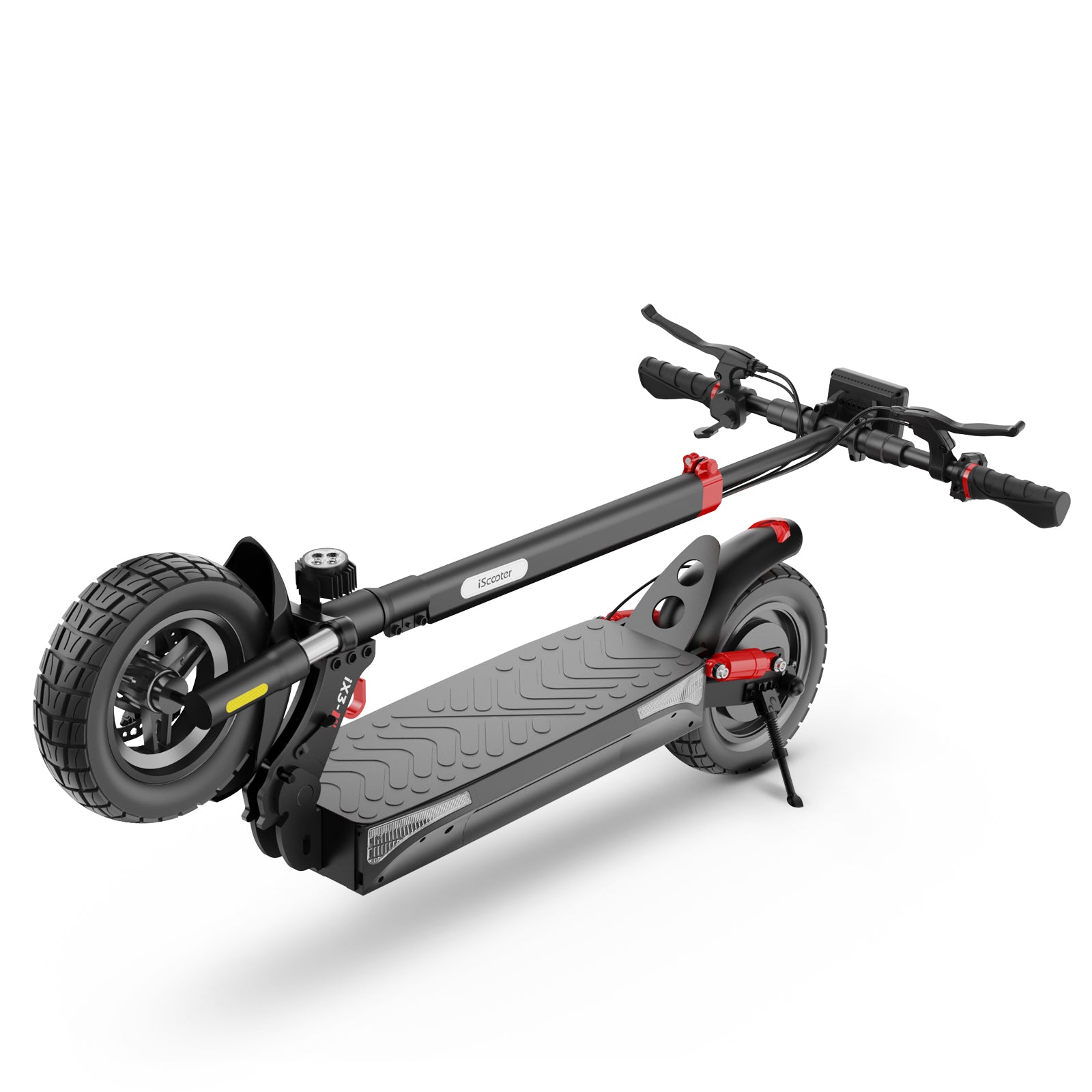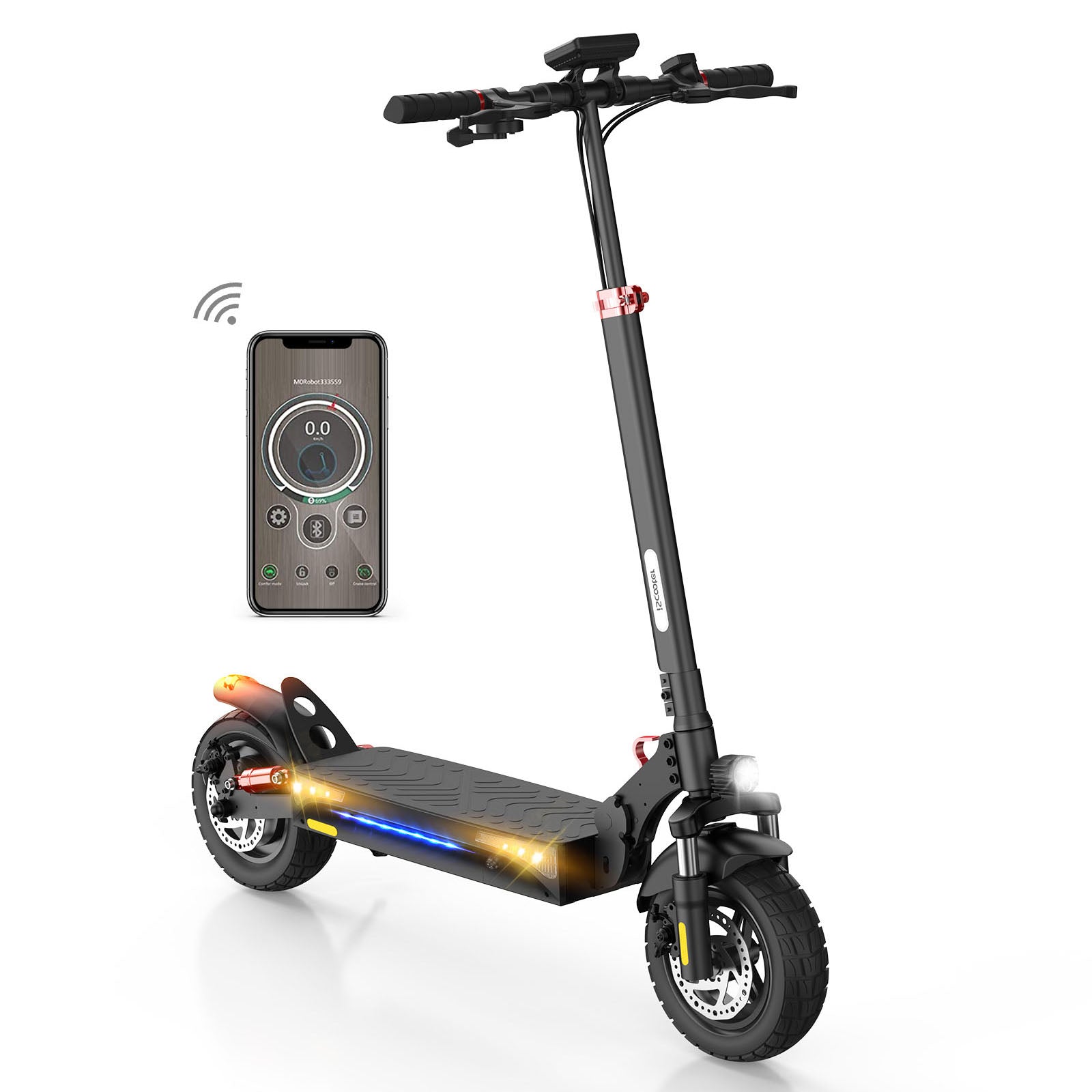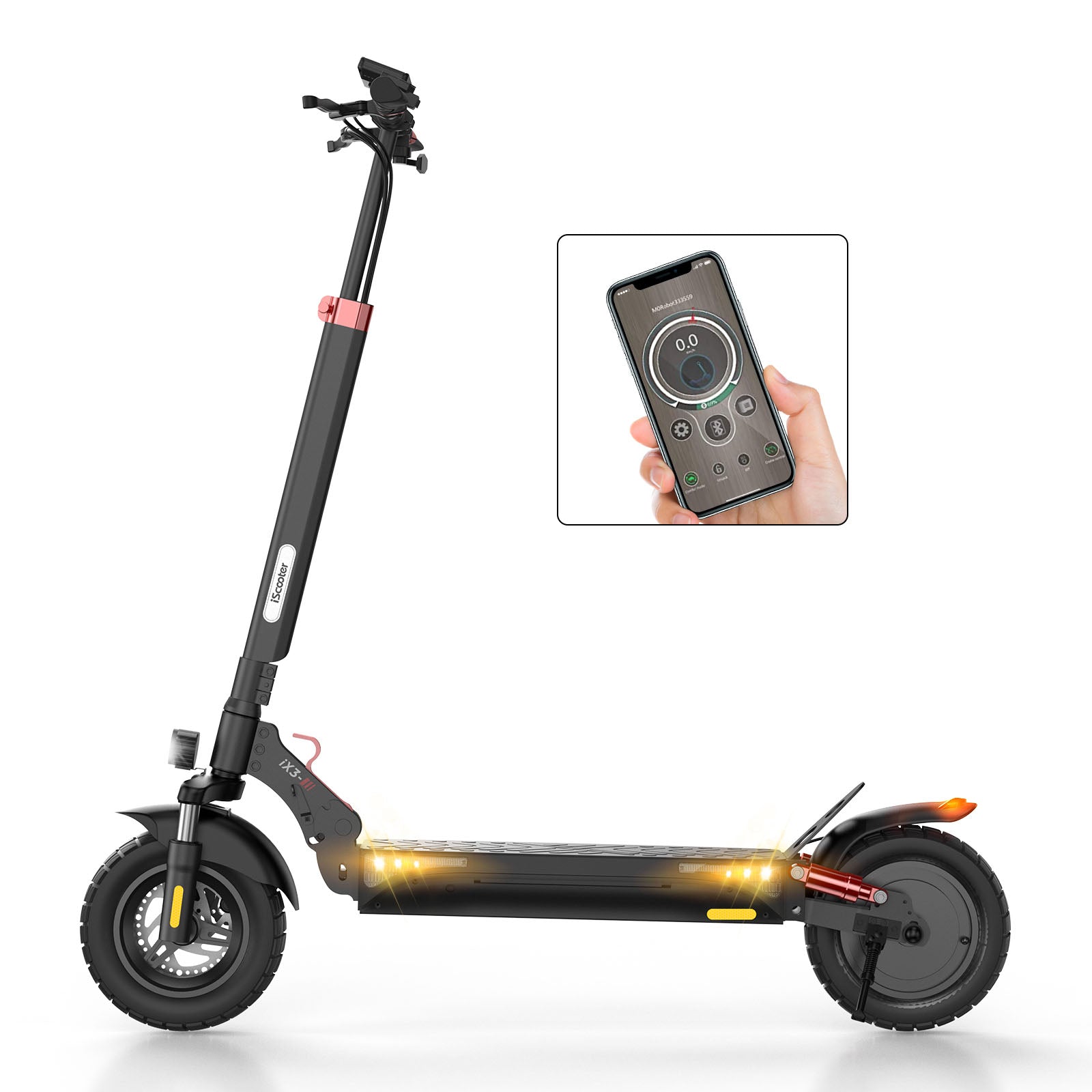 iX3 800W Off Road Electric Scooter
Regular price
$799.99 CAD
Sale price
$799.99 CAD
Regular price
$999.99 CAD
Get 5% OFF
Cyber Monday Sale
2-7 Business Days Delivery
UPS/FedEx Reliable Carrier

Support Paypal/ Credit Card

14 Days No Reason Returns
One Year Warranty Service
SPECIFICATION
Top Speed

40 km/h/ 25 mph

Range

45 km/ 28 Mile

Battery

48V 10Ah 720Wh

Motor

800W

Wheel Size

10 Inches Off Road Pneumatic Tire

Water Resistance

IPX4

Certified reflectors

Yes (front, rear and side E-MARK reflectors)

Charging Time

6-7 Hours

Operating Temperature

14°F-104°F

Net Weight

23.25kg/ 52.2 lbs

Folded Dimensions

47*8*19 IN / 120*20*50cm

Unfolded Dimensions

47*23*50 IN / 120*65*128cm

Climbing Ability

25%

Brakes

EABS brake + disc brake

LED Lighting

Front + Rear +Turn +Ambient + Brake Light

APP

Mini Robot

Max Load

120KG

Recommended Height

120CM-200CM

 

Riding modes

3 Riding modes (Eco-16km/h, Drive-29km/h and Sport modes-40km/h)

Information on LED Screen

Speed, Battery level, Cruise control, mode, maintenance, Temperature, turn signal indicator Headlight on/off, Trip distance, etc



Folding mechanism

Easy 3 steps folding (require hand)



Cruise Control

Yes
PACKAGE INCLUDED
1 x iX3 Electric scooter
1 x Charger
1 x Tool Kit
1 x Allen Wrench
1 x Manual
SHIPPING INFORMATION
🚚Shipping- Free shipping on all orders to the Canada, 2-7 business days delivery time.
💝 Return & Refund Guarantee- 14 Days Money Back & One Year Warranty.
📞Customer Support- Please email to support@isinwheel.com. Our experts will reply within 24 hours.
FAQ
Q: When you let go of throttle does it keep going or does it stop?
A: When you hold down the throttle for about 5 seconds, it will engage the cruise control, which will be accompanied by a soft beep. You can then let go of the throttle and you will continue on at a constant speed. Press the throttle again or tap the brake to disengage the cruise control.
Q:How does this perform on a dirt and rock trail?
A: Great. I really haven't found a surface that it can't handle yet, stairs perhaps, although I can hop up curbs that are maybe 4"
Q: Can you pass 40KM/H? If so is it within the app?

A: Top speed of this electric scooter is 40KM/H, it can't pass 40KM/H within the app. Whether the top speed of the electric scooter is fast or slow depends on the specific usage scenario and the requirements of the rider.
Q: Does this have cruise control and is the handlebar height measured from the ground or the deck? Also, what are the dimensions of the deck?

A: iX3 e-scooter support cruise control. The adjustable handlebar height (113-134 cm ) measured from the ground. And the dimensions of the deck is 55x21cm.
Q: How can i limit speed?

A: Download the 'MiniRoBot' App on phone and connect to your iX3 electric scooter, to set the limited speed in setting.
Q: What is the folding size?

A: The folding size of iX3 is 120*20*50 CM.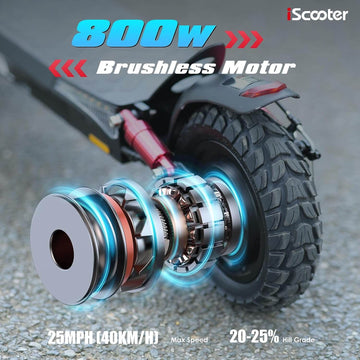 Speed And Climbing Power
The 800-watt brushless motors provide a top speed of 40 km/h and the ability to climb steep inclines.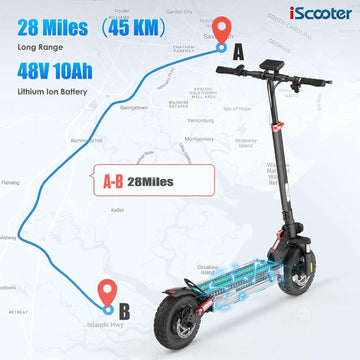 Upgraded 10Ah Battery
Powering Your Journey with a 10Ah Battery for up to 45km of Thrilling Exploration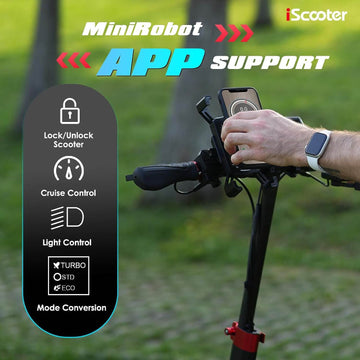 Minirobot App Supported
Total control at your fingertips: customize speed, lights, power, and modes with the app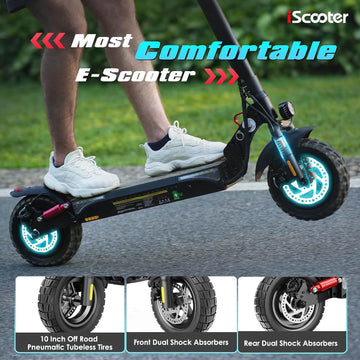 Unstoppable On Any Surface
Experience the ultimate ride with the ix3's 10-Inch off road pneumatic tires for superior traction and comfort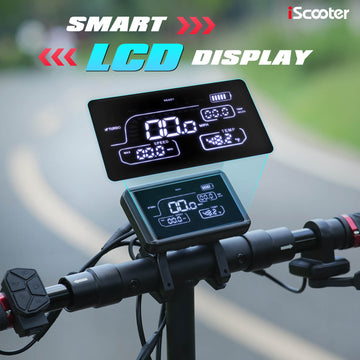 LED Display with Multi-function Console
Smart LCD meter, improved night visibility, you could find speed, indicator of battery, headlight,total mileage, etc,Built-in fault self-detection, you also could determine the fault by parameter code.
Tailored for Your Comfort
The ix3's Adjustable Stem Height, Ranging from 113cm to 134cm, Accommodates Various Heights for a Personalized Riding Experience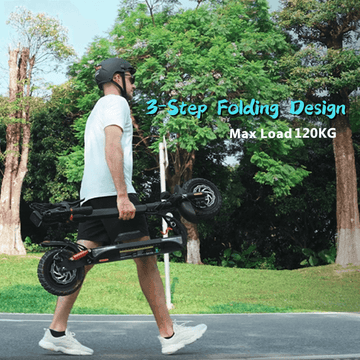 Fold in 3 Easy Steps
Carry it on public transportation, store it in your car and any destination you desire effortlessly.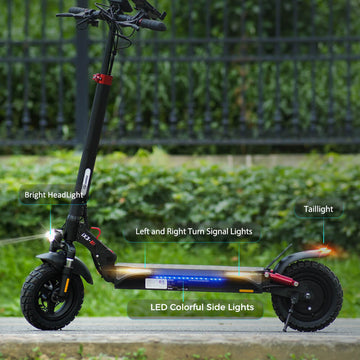 Illuminate Your Path with the LED Lighting System
The iX3 revolutionizes nighttime riding with powerful headlights and braking lights, ensuring 360-Degree visibility for your safety.
Elevate Your Ride with Dual Hydraulic Shock Absorption
Experience Unrivaled Smoothness and Safety on the ix3, as Front and Rear Suspension Unleash Effortless Maneuverability, Even Around Corners.
Get Some Inspirations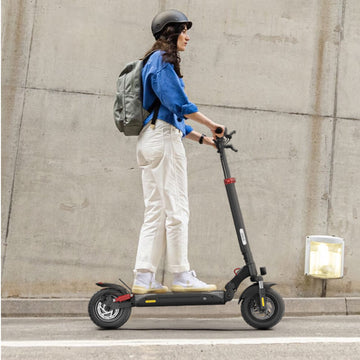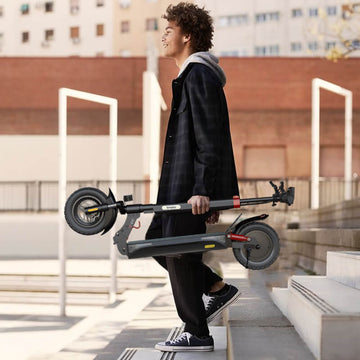 | | | | | | |
| --- | --- | --- | --- | --- | --- |
| | i9 | S9MAX | iX3 | GT2 | RPRO |
| Motor Power | 350W | 500W | 800W | 800W | 1600W |
| Tires | 8.5 inch Honeycomb Tires | 10 inch Honeycomb Tires | 10 inch Pneumatic Tires | 11 inch Pneumatic Tires | 10 inch Off Road Tires |
| Maximum Load | 120KG | 120KG | 120KG | 150KG | 200KG |
| Product Weight | 13KG | 16KG | 22KG | 24KG | 29KG |
| Maximum Speed | 25KM/H | 32KM/H | 40KM/H | 45KM/H | 45KM/H |
| Maximum Range | 28KM | 35KM | 45KM | 45KM | 50KM |
| Suspension Type | ✘ | Front & Rear Dual Suspensions | Front & Rear Dual Suspensions | Front & Rear Dual Suspensions | Front & Rear Dual Suspensions |
| Support APP | ✔ | ✔ | ✔ | ✘ | ✔ |
| Scooter Bag | ✘ | ✔ | ✔ | ✔ | ✔ |
| Price | $499 $359 | $699 $550 | $999 $759 | $1299 $1044 | $1599 $1349 |
Smile generator
Just received my iX3. What a joy to ride. Smooth, plenty of power, fast enough, stable, comfortable. What more could a 67yr old want...another one for the wife because I don't want to share. I feel this will replace my ebike. Way easier to cart around when camping etc. I highly recommend this thrill generator.
Awesome
I loved it, i was bit scared first as it's my first scooter but it came out awesome. Smooth, fast than expected and love to ride on it.
Excellent scooter.
Truly has 800 w of power. Climbs steep hills easily, despite my weighing 180 lbs. The shocks and pneumatic tires make the ride extremely smooth.
A real racing scooter, magnificent!
This scooter is absolutely stunning, powerful and smooth to ride. It is quite and heavy but its power compensates for the pleasure of using it, I love it. Also, good communication with the seller and fast delivery, thanks!
Great scooter
This is a very sturdy scooter at a great price. Everything works perfectly on the scooter.
I use Eco setting at cruise control.
It came all assembled in a box, so I did not have to do much except for the handle up and a couple of screws to adjust the brakes and other things to my satisfaction.
The scooter is at good half feet off the ground, tires are solid and I didn't feel any bumps. I will keep checking regularly for air pressure.
A big thanks to the team for a great job in putting it up together and sending it 💯👍.
Iscooter ix3 Electric Scooter
I compared many models as I was looking for value and price and found this with IScooter. I weigh 223 lbs and this scooter can handle that. I wanted something I could use on paved pathways and dirt or gravel trails here in British Columbia's Okanagan Valley. Rubberized deck platform is wide, just over 8 inches plus the rear foot rest but I like it better with both feet on the deck. This scooter has a computer and goes between Metric and US measure, so miles or kilometers plus records total miles or km, average speed of your trip as well. The LED lights are very cool, left and right turn signals plus illuminated blue light bar the length of the battery box when the lights are on or brake is applied, they go brighter. Handle bars "snap and lock" in position very easy and are solid. As well the handlebar post is solid. There's been some reviews commenting on the frame connection as being "loose" but not in my case. What I also like and reason for my purchase decision is the folding handlebars and telescoping post. This makes the scooter 19 inches wide x 47.8 inches long so can easily fit in the back of my SUV. I have been riding a E bike for 5 years which is a fold up and has a telescopic handlebar post and never an issue with it. As well this iscooter has a loud and actual horn, not a bell. All in all one "beefy" scooter and I recommended it. Good value for $$ compared to a Segway or other. Actually that is not a good comparison. This iscooter is a all round solid scooter with rugged tires capable of most urban trail networks to ride with ease. As far as hills, we have a lot of hills, This scooter although brand new took me at 15 mph up a 15% grade with no issue. Obviously slowed from 20 mph. One last thing - great shock absorber system on both wheels. I received the scooter exactly as described and totally assembled, no damage, quick 2 day deliver. Just adjust the handlebar, charge and go!
Kelowna, British Columbia
I really love the scooter.
Everything is good about the scooter but the only thing is that one side indicator light is not working. Please help and get it fixed.
Better than expected! 5 Stars
I have never taken the time to review a product. This was very different. My wife and I are in our mid 60's. Both are at the upper end of the max weight. We purchased 2 standard 350watt scooters about 16months ago. Had a blast. Used them in Key West everywhere instead of needing a car. But without suspension our feet and knees took a beating so we started looking for a better option. After reading the specs and researching the company we decided to purchase the iX3. It is truly more than we expected. Being at max weight ,on flat level ground I have hit 27.5 mph. Downhill 28.5. I believe the speed control is not allowing it to go any faster. I have not had the opportunity to test the mileage. My longest ride has been 12 miles. I still find it amazing that it will go that far. But we live in flat Florida so I'm sure that helps. Our other scooters could not be used on any soft or loose surface. These just roll on. The other scooters had lights but they were only to be seen not to safely see where you are going. The lights on this machine make you very visible but also light the road ahead. Dual brakes stop smoothly. Instrumentation is absolutely superb. And bluetooth capable to bind with your phone for several functions. And the price was much less than compatible units. To say I'm pleased with my purchase is an understatement.
Great First Time Scooter!
I really enjoy this scooter. This is my first time getting one and I must say it was a great buy and worth the money. The application feature for the scooter is ok, could be better. The Headlight and base lighting is very bright. The braking system is pretty good. It's fast as well.